Tips for Starting a Daycare Business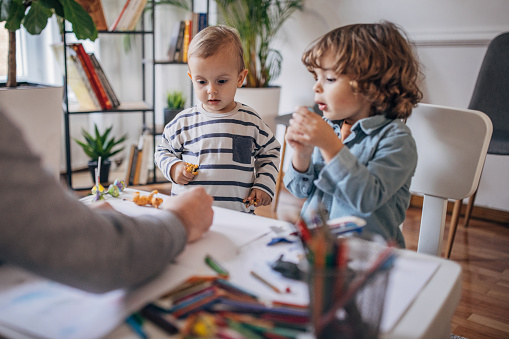 Starting a daycare business can be an enjoyable and rewarding way to earn income while providing a vital service for people in your community. It can also give you greater financial freedom and autonomy as an entrepreneur.
Before opening a daycare, it's important to know the basics of child care and legal requirements in your state. These tips will help you ensure your business is up and running smoothly, and your clients are getting the quality care they deserve.
Obtain a license and get insured: In many states, you need to register as a daycare logo business before you can open your facility. This means you must complete the necessary licensing and application process, which includes a background check and fingerprinting. It can be a daunting task, but it is essential for your business's success.
Determine where you want to open your daycare: It should be located in a safe, convenient and secure environment. You should also choose a space that's large enough to accommodate the number of children you plan to serve. This may mean finding a home that can be remodeled to make it a day care center or buying or leasing a commercial space that has the proper amenities for kids.
Market your business: The best way to attract customers is by word of mouth, so you should start building relationships with parents in your community as soon as possible. This can be as simple as putting up fliers around town or creating social media pages (Twitter, Facebook and LinkedIn) that include testimonials from parents with positive experiences at your daycare center. Read more about daycare at https://www.merriam-webster.com/dictionary/day%20care.
Hire and train employees: Before you start hiring staff members, it's a good idea to have them complete an extensive training program. This will make sure that they're qualified to work with children, and it will ensure their safety.
Establish a set schedule: When parents drop off their children, it's crucial that they do so on time. It's also wise to set a pickup time for each child to minimize stress for the parents and the daycare provider.
Provide wholesome, safe and appropriate meals and snacks: All children should receive healthy food and drinks that are well-balanced and free of sugars or other additives. In addition, make sure all meals and snacks are consistent with parental instructions regarding breast milk, formula, solids and meal schedules.
Offer a variety of activities and programs: When kids attend your daycare, they should be able to participate in a wide range of fun, educational and engaging activities. It's especially helpful to have a monthly theme, such as a holiday, which will keep the children interested and help them learn new things. See this service for more details!
Create a curriculum: To ensure that the children at your daycare are learning as much as they can, it's important to create lesson plans and a monthly calendar. These can help the children in your care make connections that they wouldn't have otherwise.
Be sure to include plenty of age-appropriate activities, like arts and crafts, games, puzzles and reading materials. These will provide the kids with plenty of fun and learning opportunities while fostering their confidence and independence.