7 Things to Consider Before You Start a Home Daycare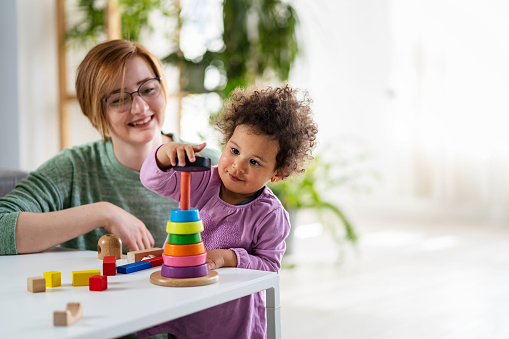 Starting a home daycare is a great way to provide a valuable service in your community while earning extra money. However, before you open your doors, there are a few things to consider.
Determine the Need
You'll need to research the community and find out if there is a need for home daycares in your area. This can include a survey or other analysis of demographics, education and income in the community to learn more about what your potential customers might be looking for.
Then, you'll need to figure out how to reach them. This can mean putting up signs around town, running ads on local social media platforms or even hiring someone to create a website for your business.
Create a Business Plan
A business plan will give you a good idea of what your costs are and how long it'll take to get profitable. It also helps you determine how much to charge parents so that you can build a profit margin. Discover more facts about daycare at https://kids.britannica.com/students/assembly/view/156973.
Accreditation
Earning accreditation can help your business stand out among other home daycares. It also shows parents that you're committed to meeting high quality standards for your business.
Insurance
Insurance is one of the most important parts of running a home daycare. It can seem like an extra expense, but it's well worth it if you want to protect your business from liability.
Set Up Your Legal Structure
The legal structure of your home daycare will impact the way you operate and it's best to discuss this with an attorney. Depending on what you plan to do, you may choose to incorporate your business or get a Limited Liability Company (LLC).
Talk with Your Family
It's important to make sure that everyone is on board before you start a home daycare. It can be a huge undertaking, and it will affect your family members. You'll need to discuss how this will impact your daily routine and ensure that you're all on the same page with how you'll run the business. Be sure to know how to start a home daycare here!
Use Social Media to Promote Your Business
Marketing is an essential part of any business, and it's easy and inexpensive to do so with social media. It's also a great way to connect with parents in your local community and attract new students.
Begin by creating a Facebook or Instagram account for your daycare and sharing updates about the center, news from the business, links to articles you've found online and more. It's a great way to promote your brand, get to know other parents and show off your passion for child care.
Be sure to post regularly, so that people are aware of your business and the great work you're doing. This can include photos of your children and their activities, video recordings and other content that will help parents feel comfortable sending their little ones to your home daycare.
Keep in mind that social media is a public space and that there are laws and regulations in place to keep it safe and appropriate for children. So be careful how you use this medium and stay away from posting controversial topics or sharing inappropriate images that may negatively impact your home daycare's reputation.